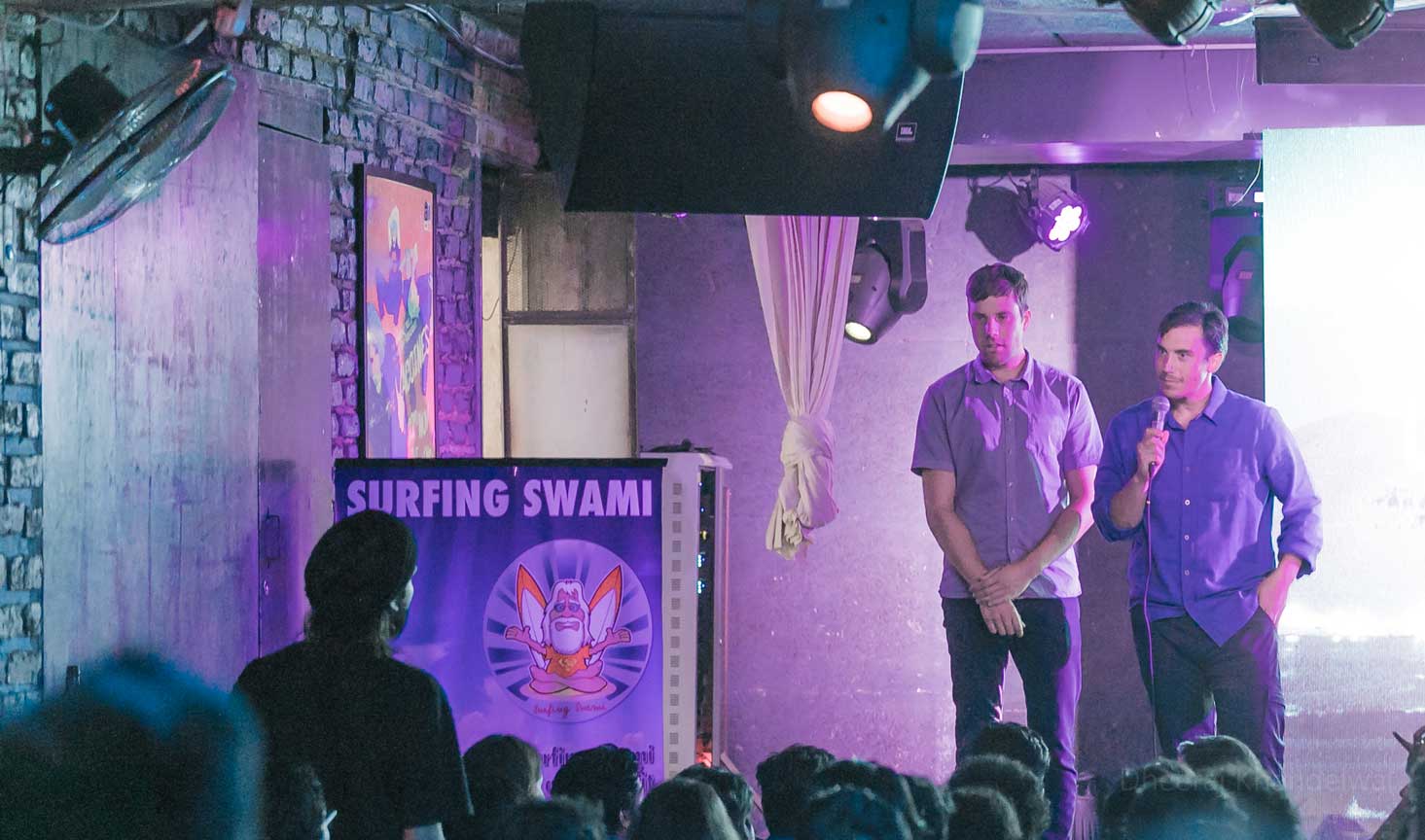 Surf Trip with PrAna
​Recently, members of Mantra Surf Club and Surfing Swami Foundation, Rammohan Paranjape and Kishore Kumar did a surf trip with PrAna, a sustainable clothing and apparel brand from California along with renowned travel adventure photographer Chris Burkard. 
During the busy schedule of their travels across South India, they managed to organize the screening of "Under an Arctic Sky" a movie by Chris Burkard which documents the journey to the most remote corner of Iceland in the middle of winter in search of perfect surf.
The screening took place at The Humming Tree, Bangalore with two sold-out shows and nearly 450 tickets sold. The crowd were enthusiastic and appreciated the movie which showcased the grit and determination of the surfers braving the worst storm in the last 25 years to find perfect waves and surfing it under the northern lights. 
Chris Burkard Studios were kind enough to donate the proceeds from the screening of the movie to Surfing Swami Foundation to support many of its surfing & conservation initiatives in India. 
Surfing Swami and all the members of Surfing Swami Foundation would like to thank PrAna, Chris Burkard and his team for their generosity. We wish them best in all their endeavors. 
Related