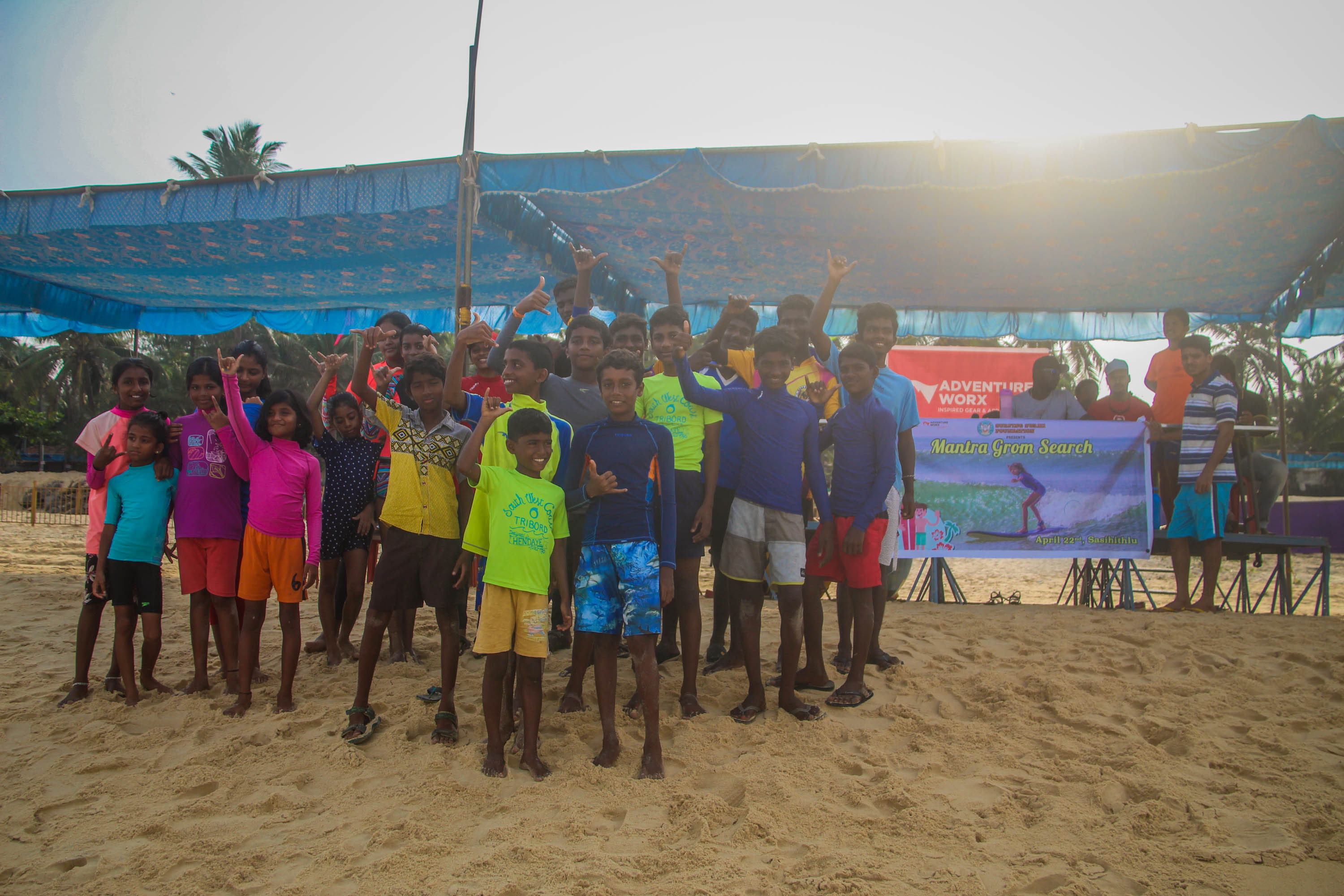 Mantra Grom Search – 2018
Mantra Grom Search 2018
The inaugural event "Mantra Grom Search organized" under Surfing Swami Foundation was a great success with 25 Kids participating under the age categories of 12 and 16 at Sasihithlu Beach. The event was part of the Beach Festival organized by the village of Sasihithlu to promote its pristine beaches. 
The aim of the event was to identify and nurture talented young surfers under the aegis of Surfing Swami Foundation. The event was well supported by Mantra Surf Club, Mulki and surf schools from Panambur, Bengre, and Tannirbhavi.  
The surfing competition had one of the most challenging conditions for Kids who had to contest in 5-6 ft waves, high tides, and currents. For many, it was their first time participating in a surf contest. 
Surfing Swami Foundation plans to hold at least 2 such annual events in order to promote surfing amongst young kids along the coastline of Karnataka. 
We heart-fully extend our gratitude to Adventure Worx and Thundermonkey Surf Gear who supported by giving out merchandise for winners of the competition. 
The results are 
Under 13 Boys 
Naman (1st), Praveen (2nd), Subramani (3rd), 
Under 12 Girls
Bhrithi (1st), Chirali (2nd), Vamsi (3rd)
Under 16 Boys
Rijju (1st), Praveen (2nd), Selvam (3rd)
Under 16 Girls
Bhrithi(1st), Stuthi (2nd), Akhila (3rd) 
Related